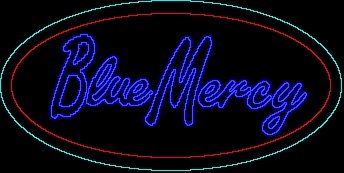 ---
Blue Mercy was
Chris Lafroscia, Alan Clough, Howard Pearl, Avi Speilman, Dave Kolker, Kenny Pearson,
Charles Davison, Tom Pope
and yours truly, thebassguy, Michael "no-spleen" Cohen!
MP3 of "FEEL LIKE BREAKIN UP SOMEBODY'S HOME"
PIX FROM THE BITTER END 4/23/99 SHOWCASE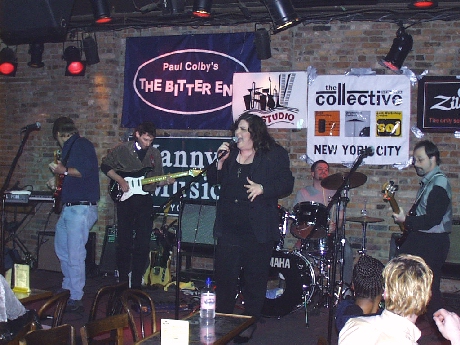 Here's most of us, doin our thang!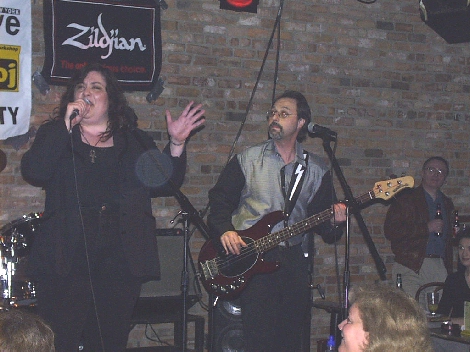 thebassguy watches Chris for a vital clue...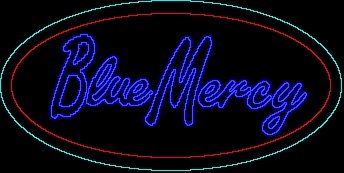 ---
Return to:
thebassguy's music page
thebassguy
TM
.com
BLUES LINX
---
If you're lookin for FOLKS FROM HOME, look no further! Find others from your old neighborhood, hometown, state or country. Brought to you by thebassguy, because thebassguy......cares! Just click below: (this probably no longer works; it was designed as a prototype)

a service of LapItUp, Ltd.
---