TheBassGuy Rocks It Steady!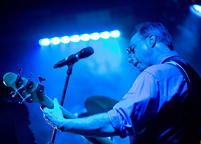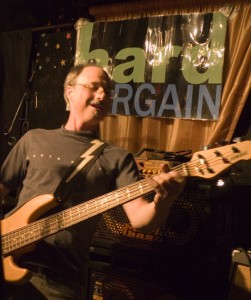 Michael "TheBassGuy" Cohen anchors Hard Bargain with his mighty 5-string. Thebassguy has been holdin the bottom down for HB since 1999.
Thebassguy remembers his 1999 audition for the band and says "I remember they wanted to know if I could play Buddy Miles 'Them Changes' then launched into some old Clarence Carter and Tyrone Davis tunes.  I think the group, then called "Natural Causes" had only a gig or two under their belt. My first thought was, 'this would be great with Horns!'
and with the addition of "thehornguy" saxman Rafik Cezanne, the band was renamed, and proceeded set the city on fire, doing regular shows at Le Bar Bat, Kenny's Castaways and some local BBQ places, as well as local NJ bars which welcomed the soulful and funky sounds.