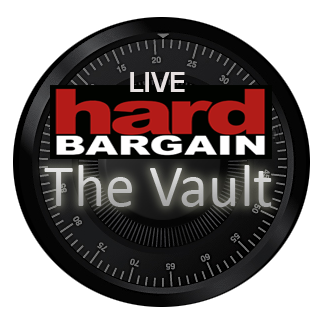 MP3 TRACKS
by Show


P&G Bar, New York City 7/8/11
Cecil's Jazz Cafe 6/11
P&G Bar, New York City 6/25/11
P&G Bar, New York City 5/21/11
Hasbrouk Hts (NJ) Street Fair 5/15/11
P&G Bar, New York City 4/8/11
Mexi Cali Live, Teaneck NJ 3/30/11
P&G Bar, New York City 3/11/11 & Sullivan Hall selects 3/9/11
P&G Bar, New York City 2/11/11
P&G Bar, New York City 1/14/11
P&G Bar, New York City 12/10/10
P&G Bar, New York City 11/12/10
P&G Bar, New York City 9/10/10
P&G Bar, New York City 8/5/10
Tea Lounge, Brooklyn 5/8/10
Long Island Blues Warehouse 3/16/10 Tracks
Misc. Studio Rehearsal Tracks 09
Picatinny Arsenal Motorcycle Run 10/25/09
Ace of Clubs w/Billy V 5/6/09
Underscore 4/18/08
Bitter End w/Dali - posted 9/08
Underscore w/Dali 10/17/08
Atlanta 7/07
Long Island Blues Warehouse '07 Tracks
Kenny's Castaways 7/07 (Blues Hammer)
Kenny's Castaways 8/06
-
Black Magic Woman
-
Statesboro Blues
Want to go DEEP?
---
the EARLY DAYS of HB:
Harken back to the days of yesteryear...
our own "King Arthur" Canady. Today's 21st century Hard Bargain continues the tradition of SOUL, BLUES, FUNK & R&B....eyes to the future, with a nod to the past. Some sound quality is "meh".


Le Bar Bat 2000:
Them Changes
Worried Life Blues
1999 rehearsal:
Worried Life Blues
Room 244
Something On Your Mind
Just Got Back From Baby's
Pretty Woman Blues
Them Changes
Rock & Roll
Natural Causes 6/29/99 - Roots of HB:
Al Grossinger, Arthur Canady, Jerry Danzig, Mark Delgado & Michael Cohen -
1st rehearsal (audition) for 'thebassguy' - before name change, horns, gigs, CDs, keys, etc.
Get Ready & Time Has Come Today
You Don't Miss Your Water
People Get Ready & Grapevine
Rock & Roll
Them Changes
Devil Blue Dress/Good Golly Miss Molly
There is Something On Your Mind
Pretty Woman Blues