Welcome to
thebassguy's universe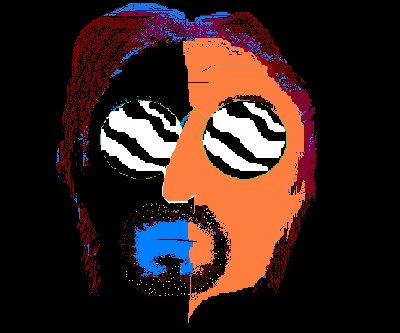 thebassguy




Welcome to my little corner of the world!
This is not quite your final destination........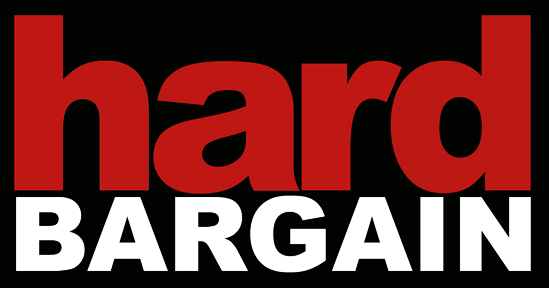 ---
Here at thebassguy.com, you'll find music, originals and covers, along with original
photography, great links and a little wierd wacky stuff compliments of thebassguy!
thebassguy is always interested in studio session work and good-$ subbing....
so DO contact me if you will be needing to hire a bassplayer in the NYC area!
YOU can control the cube....try it!
Just roll the cursor over the cube and 'steer' it!
But first, here's the latest NEWS....chock full of links!

You can
ENTER
thebassguy.com
BY CLICKING THE
FLASHING "ENTER" ORB

Don't forget to sign the ol' GUESTBOOK BELOW!

NEW MERCHANDISE FROM THEBASSGUY!



Now you can search the entire site by clicking here!

thebassguy's QUOTE of the MOMENT:
"the future just ain't what it used to be"
Favorite Bassist Name: Overend Watts
of Mott the Hoople
SKIP THE HOMEPAGE THANG & GO STRAIGHT TO THE MUSIC
60's-STYLE SOUL, BLUES and R&B


---

HARD BARGAIN appeared in Spring '02 with Judy Collins,
the Bacon Brothers and more...at the ROXY!
A trubute to the firefighters, including Governor Pataki,
and some other very special guests! (other NEWS )
Here's something a little wierd...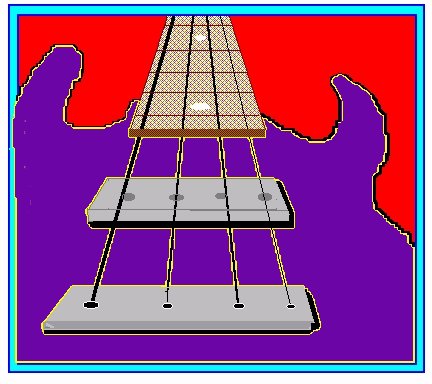 official BIO PAGE
Want to hear my music or see my pictures?
Then COME ON IN...THE WATER'S FINE!
My apologies to those connecting at slower speeds; but my content is worth every painful hour of it!


In memory of all those who perished
in the
barbaric attack on the WTC & the Pentagon
Sympathy goes out to all the families & friends.

A Nation Attacked; A City feels pain, fear & disgust;
the sleep of innocence is over.
G-d Bless America!
special tribute page
---

Search my site for SHPECIFIC SHTUFF by clicking
HERE!

MUSIC

PHOTOGRAPHY

ASTRONOMY
Any of my friends and fans who would like links to their sites, feel free to email me and I can add your link. Would be glad to correspond with other artists and players, and folks in general!

Letters........we get letters.....

email:
thebassguy4u@yahoo.com
return to top of page
---
Sign My Guestbook

View My Guestbook

Link to Dr. Eclipse a.k.a. thesaxguy at his MACROARTS domain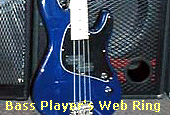 This Bass Player's Web Ring site owned by Michael Cohen.
[ Previous 5 Sites | Previous | Next | Next 5 Sites | Random Site | List Sites ]




You can
ENTER thebassguy.com
HOMEPAGE BY CLICKING THE
FLASHING "ENTER" ORB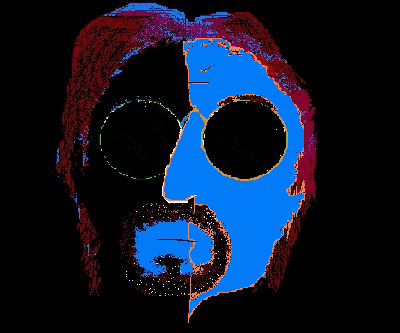 return to top of page
BASS BASSGUITAR ELECTRIC BASS THEBASS THEBASSGUY BUDDY GUY
BLUES MUSIC GUITAR FENDER PHOTOGRAPHY ART PAGES BANDS BLUE MERCY BIG CARL
BLUES LINKS popachubby little feat toots shades fireworks news hard bargain astronomy animations blues festival music
Dick Hoppe we miss ya! (Aaaaanywaaaay..........)
BASS BASSGUITAR ELECTRIC BASS THEBASS THEBASSGUY BUDDY GUY
BLUES MUSIC GUITAR FENDER PHOTOGRAPHY ART PAGES BANDS BLUE MERCY BIG CARL
BLUES LINKS popachubby little feat toots shades fireworks news hard bargain astronomy animations blues festival music