Based in New York City,

Hard Bargain plays SOUTHERN SOUL, BLUES, and R&B,

INCLUDING SONGS originally recorded by:

Clarence Carter, Otis Redding, Buddy Guy,
Johnny Taylor, Little Milton, Tommy Castro, Albert King,
Robert Cray, Delbert McClinton, Stevie Ray Vaughan, B.B. King, Graham Parker, Jimi Hendrix, Coco Montoya, Lowell Fullsom, Taj Mahal, John Mayall, and many others,

\


as well as some


VERY fine originals!

Hard Bargain welcomes Billy Valentin,
one of New York's hottest young soul singers!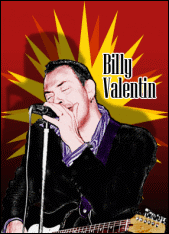 Hard Bargain has released 2 CDs "Hard Bargain" and "More Than You Bargained For"
which featured
"King Arthur" Canady
on lead vocals.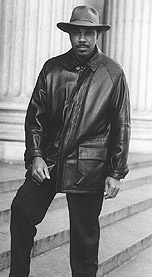 With Michael "thebassguy" Cohen's hard drivin' bass,
superb guitar work from
Billy Valentin and "Jersey Dave" Falcone
steamrollin' drummer "Mighty" Ron
Duncan, Rich Paganello's keyboard wizardry, crisp trumpet action
of Eric "Babyface" Willams, combined with supersax
action by Rafik "Freak-a-Deek" Cezanne,
Hard Bargain has become
one of New York's finest soul and blues acts
For Booking, Call thebassguy
at 631-398-BASS or email to hardbargain @thebassguy.com
The band is available for club work, parties and festivals!
You and your crowd will be VERY pleased, and our rates are reasonable!