RASTA
rest in peace...
Rasta was about 5 or 6 years old, a healthy, happy mixed breed dog.
(pit bull & Rhodesian ridgeback & ?) We rescued her from a shelter and
became her family for 4 years.
In the summer of 2000,
she contracted Inflammatory Bowel Disease,
and after a couple
of very difficult months, passed away.
We found you in the shelter and brought you into a loving home, and you were a good dog.
GOOD RASTA!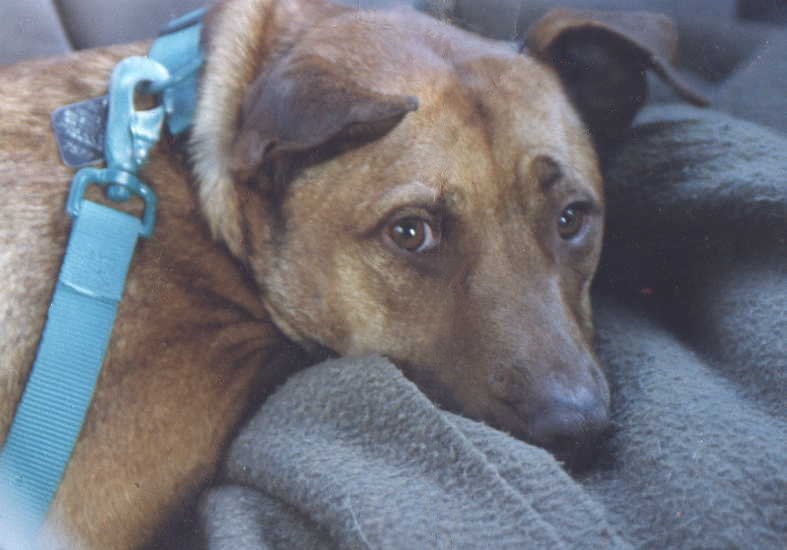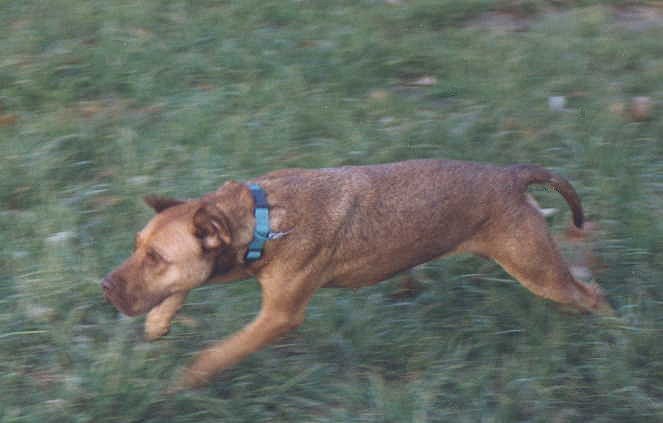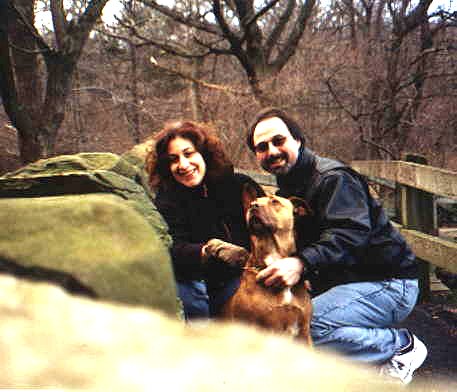 WE'LL MISS YA, GIRL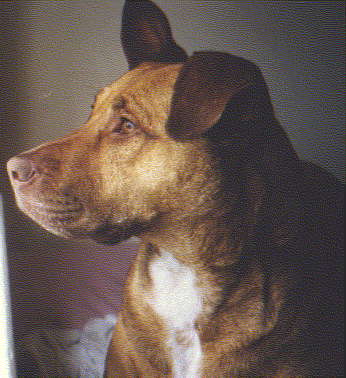 return to thebassguy.com
return to

return to
Geoff's Pages
(son-of-thebassguy.com)